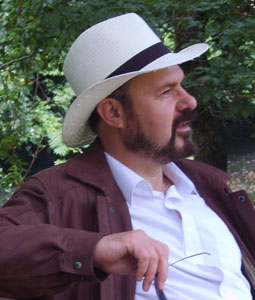 Position: Reader in the School of Social Science at Leeds Beckett University
Links: Website
Expertise Areas: Sublethal weapons, Military within Yorkshire and North East, Unconventional Weapons, Climate Change, Techno Politics of Exclusion
Contact: S.T.Wright@leedsbeckett.ac.uk
Bio:
Dr. Steve Wright studied in Manchester and undertook postgraduate study at Lancaster University's Richardson Institute, looking at 'New Police Technologies and Sub-State Conflict Control'.
In 1985, he became Head of Manchester City Council's Police Monitoring Unit, and went on to become Director of the Omega Foundation in 1989, working with Amnesty International and the European Commission to track the transfer of military security and police technologies to the torturing states. He has travelled the world developing a better understanding of new technologies of political control and sub-lethal weapons. He has written for the New Scientist, The Guardian, the New York Times, and Le Monde Diplomatique.
In 1998, Steve authored the European Parliament's STOA report on the Echelon Global Spy System which revealed the extent to which all communications are read by Yorkshire's Menwith Hill station. The US 'war against terror' and its human rights fallout subsequently became the focus of his research.
His current work focuses on researching the economic impact of military components manufacture in Yorkshire and the North East; unconventional weapons, and subleathal weapons, climate change and the techno-politics of exclusion.
Listen to Steve Wright's interview with Professor Noel Sharkey for Sheffield's Radio station, Sound of Science where Dr Wright talks about his work into the use of sub-lethal weapons to maintain borders and supress civilians.
Publications:
Steve Wright in the News: